There are lots of factors that need to be taken care of at the time of creating the UI/UX or the look and field of the web application. To help you not get overwhelmed, the whole Process of Website Development can be divided into various steps to developing a website starting from the beginning to scratch.
Before Stepping Ahead on the Process of Website Development, Here are defined steps to follow
This post helps you to breakdown huge tasks into small actionable process for website development
If you are holding a business organization, then websites are an invaluable business tool. However, the latest IT technology is used to create websites and has changed dramatically over the past few years and will continue to do so in the near future. The importance of technology for businesses is as high as ever.
Source: https://www.weforum.org/agenda/2019/09/chart-of-the-day-how-many-websites-are-there/
Why Your Business Needs a Website?
Website Increase the credibility of the business
A website increases your business's credibility. In this modern digital world era, not having a website for your business is quite a suspicion, and you will not be able to get more amount leads as you would if you had a more stable online presence in today's scenario.
With a Website, Businesses can control Information and Branding
Having a website for your company helps in instantly creating an official presence on the Internet so that you don't have to depend on others to speak for you.
Websites Generate Organic Traffic 
At the time of developing an efficient website along with utilizing lots of search engine optimization techniques (SEO), a website can achieve a higher chance of ranking well in the search engine, which results in increasing your customer base and having a positive Return on Investment (ROI).
Look Trendy & Professional with a Website
In the current scenario, one has to be smart enough to update his or her business's boon and ban situation. As per the Darwinian Evolutionary theory, it is said that Survival of the fittest is a very logical statement inherent in today's modern world. You need to offer value to customers, and enlightening them is also inevitable.
How to get started with the Process of Website Development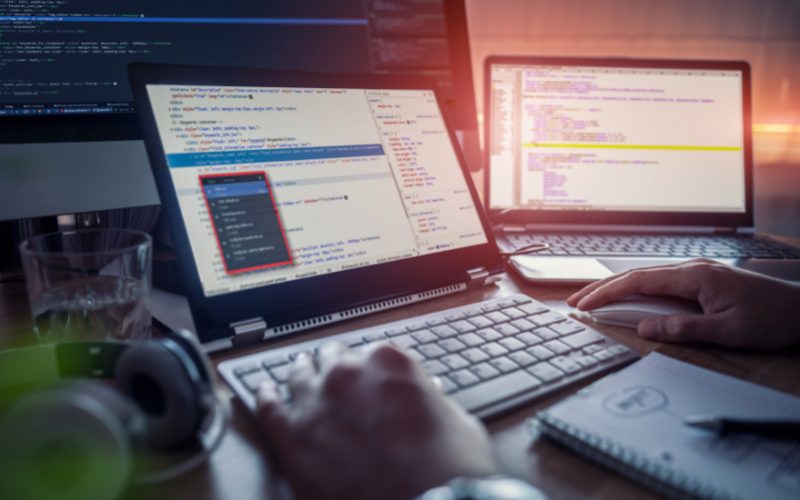 Follow these 9-step Process of Website Development to develop a thriving website that helps your business
This is the first step in the Process of Website Development. Completing the creative brief is the key step that will help you create an engaging design process effortlessly. If the designer has a clear idea of the end goal, it will be easy for him to express his ideas and choose the attractive color of the web design that comes to the mind of the viewer directly.
2. Understand Your Target Audience
The second step to consider is the understanding of your audience. Analyzing and understanding the audience is a vital factor that has the objective of creating a design and user experience (UX) consistent with your audience's other consumer experiences.
3. Research Your Competitors Website
Making the full check of the competitors can be a higher source of inspiration, which allows you to identify potential gaps in the market. Have a look at the websites of your main competitors and make a note of their high-end expertise, what they could be doing better, and anything else you can learn from them.
4. Finalize Your Domain Name & Book It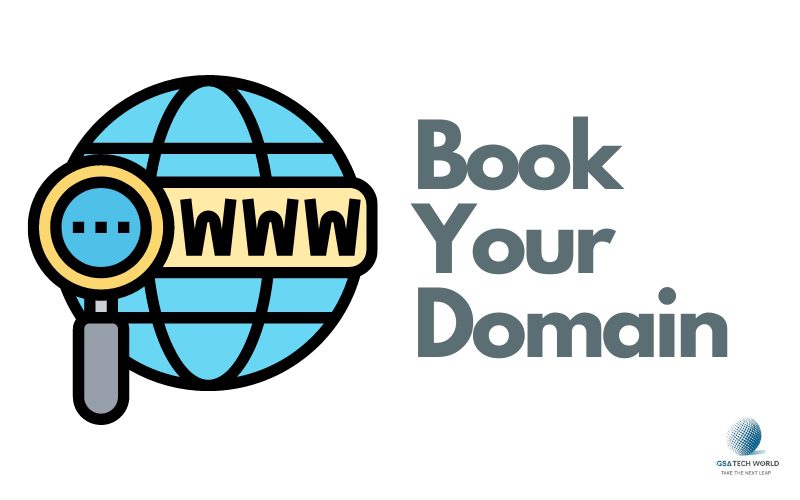 What do you mean by Domain?
A domain is an address that people type into a browser to access a site. Much like a fingerprint, each domain name is unique to a specific website and cannot be shared or copied with other web pages.
Where to Book Your Domain?
Namecheap
Namecheap is one of the leading and major used domain registrars worldwide. It facilitates a powerful search tool that helps the user to find the right Domain for your website.
GoDaddy
GoDaddy is a popular domain name registrar in the market, and it also offers a web hosting platform. GoDaddy offers a wide range of services, such as domain registration and transfers.
Name.com
Name.com offers some of the most affordable and cheap domain registration services.
Still, there are many more domain providers in the market. You can contact our Tech team for more support on Domain Booking. Click Here
5. Choose The Suitable Hosting to Host Your Website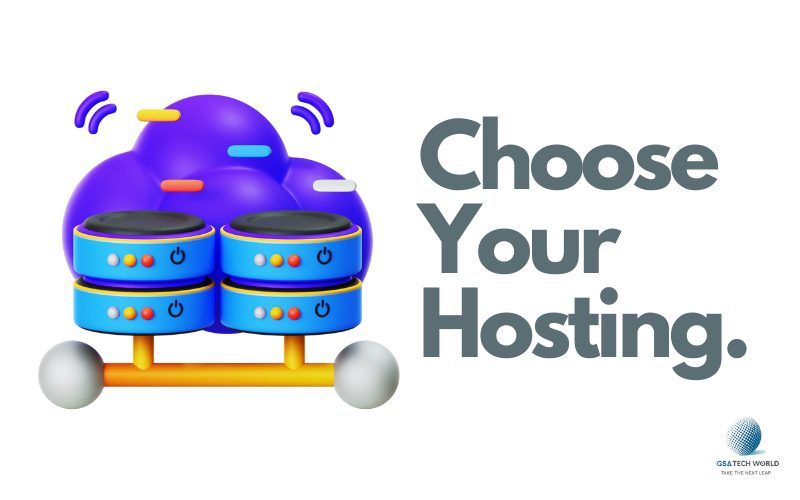 What is hosting?
Web hosting is a service that helps businesses to post a website or web page over the world wide web (WWW).
Why does your Website Need Hosting?
Hosting is required to attain a stable and safe server environment. Choosing a good web host provider is paramount if you want to have a secure and protected server to test your website on.
Data storage
The high amount of data that needs to be stored on your website's server plays a major role in deciding what kind of web hosting partner you are mainly looking for.
Easy to Monitor Your Website Status
Web hosting is not everyone's cup of tea. The server helps you to make your website monitoring easier and helps facilitate an uptime guarantee.
Better SEO Ranking
Your website ranking plays an important role in search engines and helps in generating organic traffic. One of the crucial factors in web hosting is that web hosting service providers, who are reputable, will improve the SEO of the website. These help companies rank better in the SERPs (Search Engine Results Pages).
List of hosting providers
Hostinger
Hostinger provides the best web hosting services and is one of the cheapest hosting providers worldwide.
Bluehost
Bluehost is also among our best web hosting providers. Bluehost has lots of solutions, and the major focus of the company is to facilitate plans for WordPress hosting.
HostGator
HostGator provides one of the best web hosting services, majorly for first-time users. The plans are equipped with unlimited resources and have a simple management system.
How to plan your web pages?
Brainstorm ideas
Being a business owner, you must be aware of the demand of your audience and your main message. Now, with the evolution of time, it's time to pay the major focus to the details of your website, which includes what kind of information it will have. And what pieces of text do you need?
Cluster your ideas into themes
With all your ideas, one can take the initiative, to begin with, the task of grouping them into different clusters. Every business entity is unique on its own, but there are some parts that are unique to all kinds of businesses that, include a Home page, an About Page, and many more.
Create an outline of website pages
As your clustered content ideas, the pages of the website can be created. There is a task to figure out how to display them in an easy-to-follow format.
Fill out the plan with more detail.
With an outline now in place, generate a habit of creating notes under each page as a reminder of particular materials or information that you want to put there. This can be text, images, links, or videos.
6. Prepare Your Site Architecture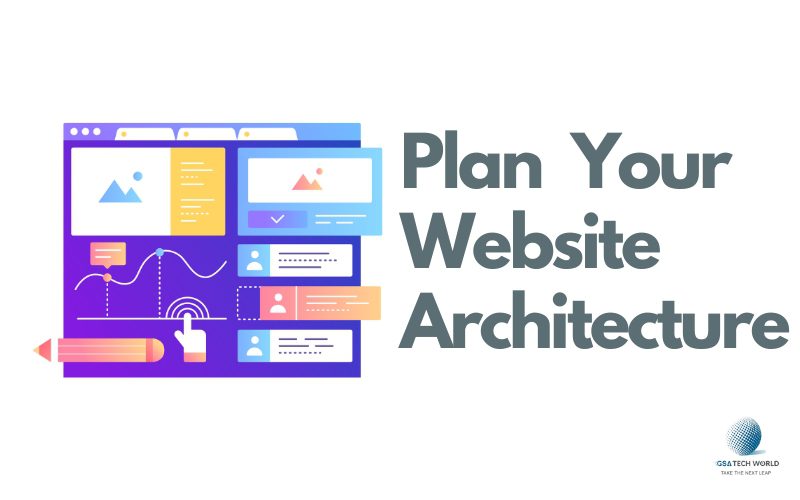 Hierarchical Model
This is one of the most common and preferred types of website structure. The hierarchical Model is termed a tree structure. At this, there is a parent page with a wide range of a set of information, and it is further even categorized into several child pages with detailed information.
Sequential Model
The Model grants permission to the user to browse in a sequential manner. The users can only travel in a forward or backward direction.
Matrix Model
This was another popularly utilized model. The Model helps facilitate the user with many important links under various topics. This allows the users to choose where they want to go next.
Hierarchical Model
The hierarchical Model is the most commonly used structure. This is very easy to understand for the users.
Sequential Model
The sequential Model is also called the linear Model. This is the most suited Model for websites with a basic structure without the availability of various pages. All types of websites do not require the availability of several pages to convey information. The sequential Model is commonly used by small scaled businesses.
Importance of Website Architecture during the Web Development Process
A smooth user experience
If the website of the business organization is informative and appealing and has hassle-free navigation, users will show interest in spending their time on the site. Thus, it will increase the dwell time and decrease the bounce time.
A good site structure can get you to site links
Sitelinks on a SERP highlight the reflection of the website's important pages. These consist of a great SEO advantage and can improve clickthrough rate, better your brand's reputation, and help you rank better on the search engine result pages.
Improved Crawling
A properly designed website structure with good internal linking would surely help not only users but also crawlers that crawl your website by letting them discover essential pages.
Prevention from competing with your website
Sometimes, you may have different blog posts written around the same topic. If your site is designed correctly, it can help you avoid competing web pages and keyword cannibalization.
7. Prepare a Wireframe of All Web Pages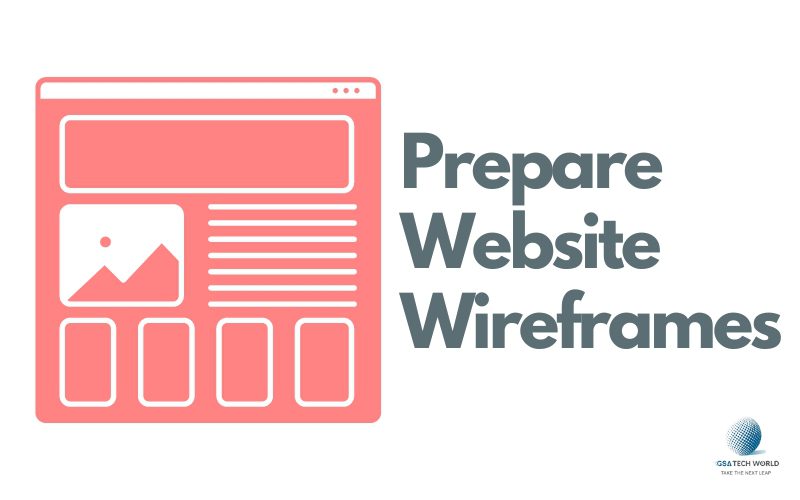 What is Wireframing?
Generally, a wireframe is an outline of a webpage or app. It's usually a two-dimensional skeleton outlining what you'll include in each view of your application, kind of like a blueprint. Wireframes can be hand drawn on paper or built out digitally.
List of Wireframing Tools one can use during Web Development Process
Wirefy
Wirefy is free wireframing software that is available for desktops. This software can be used by downloading a Git repository. The major objective of Wirefy was to facilitate the creation of manageable and quick wireframes for web designers and developers.
Figma
This all-in-one designing tool for UX/UI professionals is inclusive of robust free wireframe tools.
Diagrams.net
Diagrams.net is an open-source and free wireframe tool with a user interface that is comparable to Google Docs. The software is inclusive of a simple design with a lot of functionality.
Justinmind
Justinmind is distinguished by its extensive library of pre-built and pre-loaded UI kits. It is also inclusive of a drag-and-drop interface.
8. Proceed to Website Development
After all the analysis, the design must be ready. It is, moreover, in the form of images, which are static. It requires extra development effort to translate it into various HTML/CSS and then to add a layer of animations. This all will be done according to the complexity of the design.
Important Elements to Include during Website Development
Content Visualization
According to the reports and statistics, 91% of people prefer visual content in the form of graphics and videos over long boring written content. After having complete knowledge of all the factors and considerations, it's time to create a graphical and more visual style for your web application.
A call to Action is necessary
The call to action (CTA) is one of the essential aspects of performance for your site. It is essential to keep in mind what this should be before embarking on both the design and wireframes.
9. Integrate the Necessary tools to Monitor Website Performance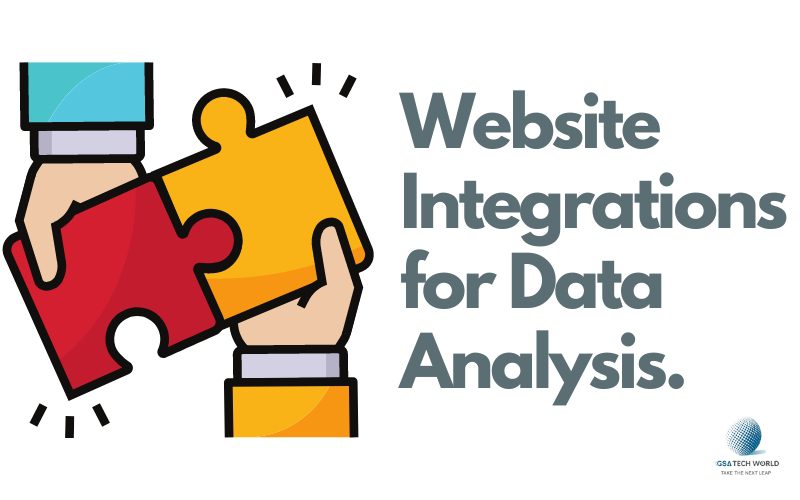 A website is an essential part of your organization's online presence. It is crucial to attract, engage, and convert visitors into customers. Accordingly, the imperative is to maintain a reliable website capable of loading quickly and offering a seamless experience to its visitors. Otherwise, a sub-optimally maintained website could badly affect user engagement, deteriorate reputation, and lead to revenue loss.
You can proactively manage performance that is issued by continuously monitoring your organization's website in real time with the help of a free website monitoring tool.
List of External Tools to Integrate Your Website
Google Search Console Tools
Google Search Console Tools help you in gauging your website's performance, as it cooperates with webmasters to give you a detailed report. The tool gives the report about what is the actual performance of your website, broken links, and if the website has been infected by malware. This free tool will allow you to check the website's visibility and indexing status.
Google Analytics
It helps in finding how much traffic your website attracts, where your visitors are coming from and what people do after they get to your site. For this, the utilization of Google Analytics is made. This free tool can answer those questions very promptly. By adding some code to your site's underlying HTML, Google Analytics can help in tracking every visitor to your site and generating helpful reports and statistics.
Google Tag Manager
Google Tag Manager (GTM) is a free tag management solution that allows you to include and edit segments of code that collect and send data to Google Analytics.
Tips & Tricks to initiate your website designing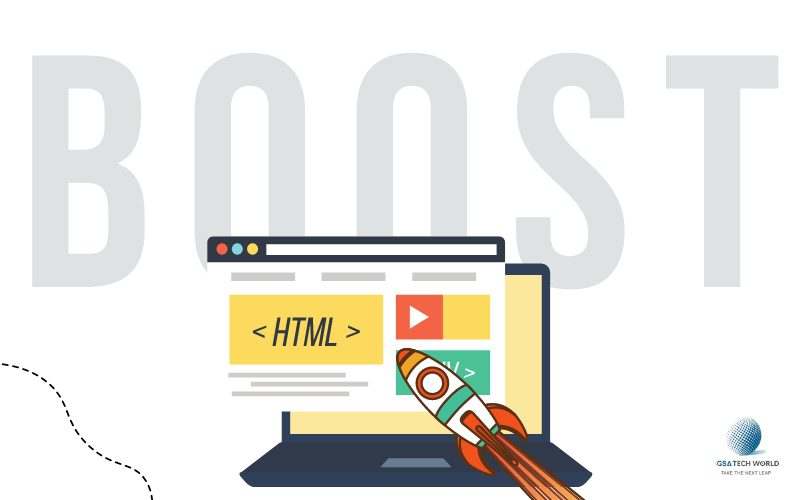 Call to Action Buttons
Without the existence of incitement, a well-designed website with persuasive content is unsuccessful. CTA helps in facilitating the users with something to do with the details they've received from your respective site. It completes their engagement with your website.
Coming soon page
The page builds excitement and customer experience before the website goes live. One must always consider building a visually appealing Coming Soon page and providing consumers with details about your company.
HTTPS encryption
The HTTPS method encrypts the data sent between a server and a recipient, resulting in a protected link and the protection of your users' personal information. From the outset, use an HTTPS protocol in your website development process. You need an SSL certificate to Install your domain name. 
Pilot run
It has been observed that launching your website on a Sunday night or the day before a big holiday is a smart idea. However, this will result in issues that are impossible to overcome rapidly.